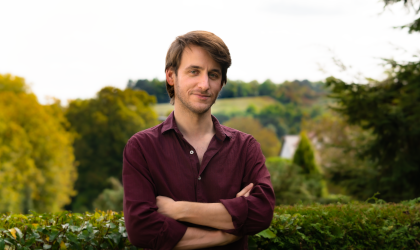 Email:
antoinek@mpi-sws.org
Physical Address:
Room 412, Building E1 5
Campus Saarbrücken
Mailing Address:
Antoine Kaufmann
Max Planck Institute for Software Systems
Campus E1 5
66123 Saarbrücken
Germany
News
2021-03-04: I will serve on the PC for ASPLOS'22.
2020-11-04: Clockwork won a distinguished artifact award at OSDI'20.
2020-08-15: Our Clockwork paper was accepted into OSDI'20.
2020-08-04: I received $5K in Google Cloud research credits for our project on modular end-host networking simulations.
2019-12-20: I will serve on the PC for SPMA'20 (formerly SFMA),
2019-11-12: I will organize SOSP 2021 in Koblenz jointly with Peter Druschel and Keon Jang.
2019-12-03: Artem Ageev joins my group as the second full time PhD student.
2019-12-03: My first PhD student, Mehrshad Lotfi, joins my group.
2018-12-21: Our TCP Acceleration Service paper was accepted in EuroSys'19.