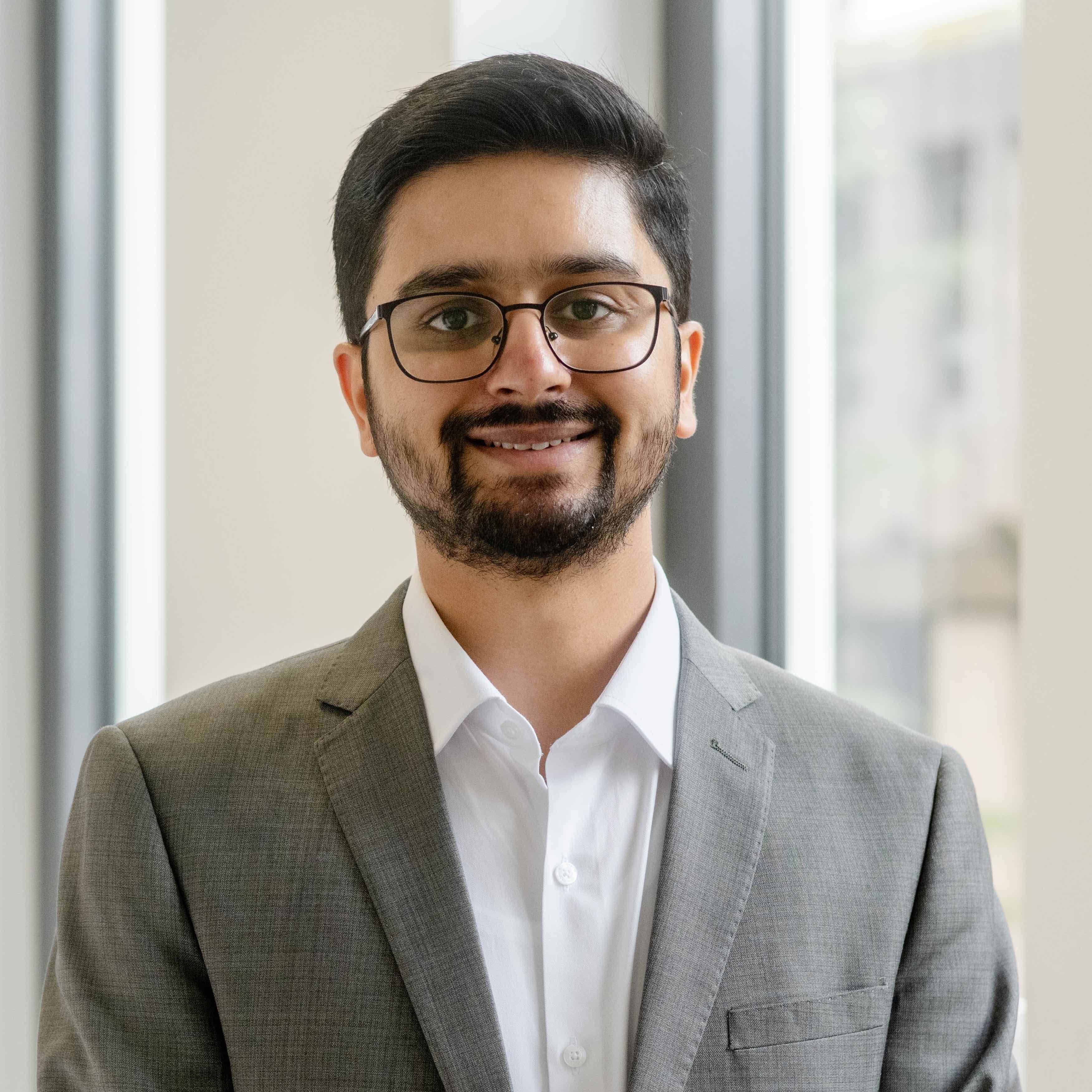 Former Doctoral Student
Max Planck Institute for Software Systems (MPI-SWS)
Email: mzafar at mpi-sws dot org

About
I am an Applied Scientist at Amazon Web Services working on topics related to fairness, explainability and transparency in Machine Learning.
Before that, I was a Research Scientist at Bosch Center for Artificial Intelligence in Renningen, Germany.
Before that, I was a PhD student at Max Planck Institute for Software Systems (MPI-SWS) and Saarland University. I was co-advised by Krishna P. Gummadi and Manuel Gomez Rodriguez.
---
Research interests
Fairness, transparency and explainability in machine learning.
Measurement, analysis and design of social computing systems.
Retrieval of diverse and trustworthy information from online social networks.
---
Publications
A Unified Approach to Quantifying Algorithmic Unfairness: Measuring Individual &Group Unfairness via Inequality Indices
T. Speicher, H. Heidari, N. Grgić-Hlača, K. P. Gummadi, A. Singla, A. Weller and M. B. Zafar
KDD 2018, London, UK, August 2018.
[arXiv]


Beyond Distributive Fairness in Algorithmic Decision Making: Feature Selection for Procedurally Fair Learning
N. Grgić-Hlača, M. B. Zafar, K. P. Gummadi and A. Weller
AAAI 2018, New Orleans, LA, February 2018.
[PDF]
Also presented at NIPS Symposium on ML and the Law 2016, Barcelona, Spain, December 2016. (Notable Paper Award)
Strength in Numbers: Robust Tamper Detection in Crowd Computations
B. Viswanath, M. A. Bashir, M. B. Zafar, S. Bouget, S Guha, K. P. Gummadi, A. Kate and A. Mislove
COSN 2015, Palo Alto, CA, October 2015. (Best Paper Award)
[PDF]


Sampling Content from Online Social Networks: Comparing Random vs. Expert Sampling of the Twitter Stream
M. B. Zafar, P. Bhattacharya, N. Ganguly, K. P. Gummadi and S. Ghosh
ACM TWEB, June 2015.
[PDF]


Characterizing Information Diets of Social Media Users
J. Kulshrestha, M. B. Zafar, L. E. Noboa, K. P. Gummadi and S. Ghosh
ICWSM 2015, Oxford, UK, May 2015.
[PDF]

Inferring User Interests in the Twitter Social Network
P. Bhattacharya, M. B. Zafar, N. Ganguly, S. Ghosh and K. P. Gummadi
RecSys 2014, Silicon Valley, CA, October 2014. (Short paper)
[PDF]


Deep Twitter Diving: Exploring Topical Groups in Microblogs at Scale
P. Bhattacharya, S. Ghosh, J. Kulshrestha, M. Mondal, M. B. Zafar, N. Ganguly and K. P. Gummadi
CSCW 2014, Baltimore, MD, February 2014.
[PDF]

On Sampling the Wisdom of Crowds: Random vs. Expert Sampling of the Twitter Stream
S. Ghosh, M. B. Zafar, P. Bhattacharya, N. Sharma, N. Ganguly and K. P. Gummadi
CIKM 2013, Burlingame, CA, October 2013.
[PDF]


SplitBuff: Improving the Interaction of Heterogeneous RTT Flows on the Internet
S. Jabeen, M. B. Zafar, I. A. Qazi and Z. A. Uzmi
ICC 2013, Budapest, Hungary, June 2013.
[PDF]

---
Codes, datasets and web-services
---
Education
Max Planck Institute for Software Systems & Saarland University, Germany (2019)
PhD in Computer Science
Saarland University, Germany (2015)
MS in Computer Science
SBA School of Science and Engineering, LUMS, Pakistan (2012)
BS in Computer Science
---
Teaching
---