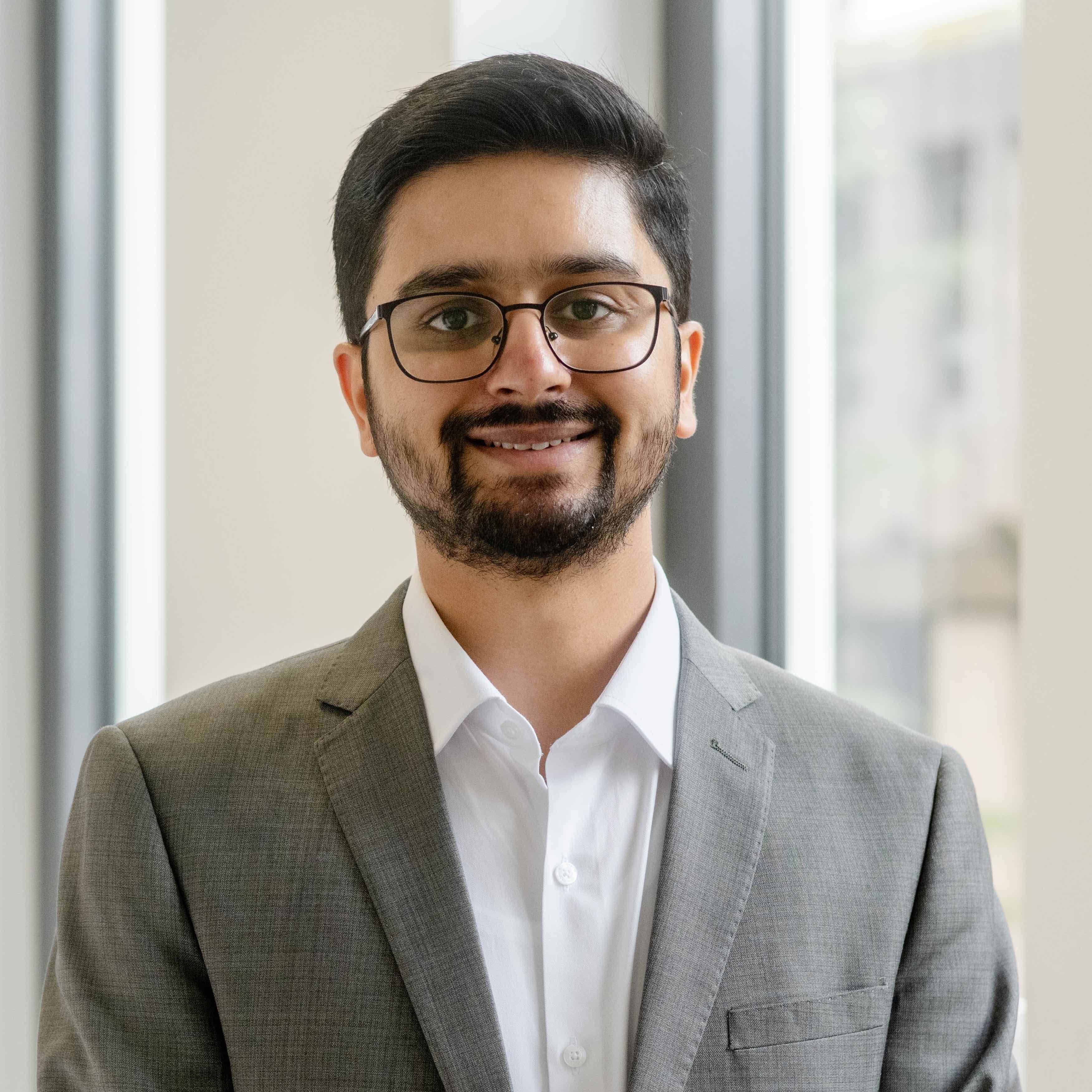 Former Doctoral Student
Max Planck Institute for Software Systems (MPI-SWS)
Email: mzafar at mpi-sws dot org

About
As of July 2018, I work as a Research Scientist at Bosch Center for Artificial Intelligence in Renningen, Germany.
Before that, I was a PhD student at Max Planck Institute for Software Systems (MPI-SWS). I was co-advised by Krishna P. Gummadi and Manuel Gomez Rodriguez. Before joining MPI-SWS, I completed my undergraduate studies at LUMS School of Science and Engineering, Lahore, Pakistan.
---
Research interests
Fairness, transparency and explainability in machine learning.
Measurement, analysis and design of social computing systems.
Retrieval of diverse and trustworthy information from online social networks.
---
Education
Max Planck Institute for Software Systems, Germany (2019)
PhD in Computer Science
Saarland University, Germany (2015)
MS in Computer Science
SBA School of Science and Engineering, LUMS, Pakistan (2012)
BS in Computer Science
---
Codes, datasets and web-services
---
Publications
Fairness Constraints: A Flexible Approach for Fair Classification
M. B. Zafar, I. Valera, M. Gomez Rodriguez and K. P. Gummadi
Journal of Machine Learning Research, 2019.
[PDF]


Loss-Aversively Fair Classification
J. Ali, M. B. Zafar, K. P. Gummadi and A. Singla
AIES 2019, Honolulu, HI, January 2019.
[PDF]


Search Bias Quantification: Investigating Political Bias in Social Media and Web Search
J. Kulshrestha, M. Eslami, J. Messias, M. B. Zafar, S. Ghosh, K. P. Gummadi, K. Karahalios
Information Retrieval Journal, 2019.
[PDF]

A Unified Approach to Quantifying Algorithmic Unfairness: Measuring Individual &Group Unfairness via Inequality Indices
T. Speicher, H. Heidari, N. Grgić-Hlača, K. P. Gummadi, A. Singla, A. Weller and M. B. Zafar
KDD 2018, London, UK, August 2018.
[arXiv]


Beyond Distributive Fairness in Algorithmic Decision Making: Feature Selection for Procedurally Fair Learning
N. Grgić-Hlača, M. B. Zafar, K. P. Gummadi and A. Weller
AAAI 2018, New Orleans, LA, February 2018.
[PDF]
Also presented at NIPS Symposium on ML and the Law 2016, Barcelona, Spain, December 2016. (Notable Paper Award)
Strength in Numbers: Robust Tamper Detection in Crowd Computations
B. Viswanath, M. A. Bashir, M. B. Zafar, S. Bouget, S Guha, K. P. Gummadi, A. Kate and A. Mislove
COSN 2015, Palo Alto, CA, October 2015. (Best Paper Award)
[PDF]


Sampling Content from Online Social Networks: Comparing Random vs. Expert Sampling of the Twitter Stream
M. B. Zafar, P. Bhattacharya, N. Ganguly, K. P. Gummadi and S. Ghosh
ACM TWEB, June 2015.
[PDF]


Characterizing Information Diets of Social Media Users
J. Kulshrestha, M. B. Zafar, L. E. Noboa, K. P. Gummadi and S. Ghosh
ICWSM 2015, Oxford, UK, May 2015.
[PDF]

Inferring User Interests in the Twitter Social Network
P. Bhattacharya, M. B. Zafar, N. Ganguly, S. Ghosh and K. P. Gummadi
RecSys 2014, Silicon Valley, CA, October 2014. (Short paper)
[PDF]


Deep Twitter Diving: Exploring Topical Groups in Microblogs at Scale
P. Bhattacharya, S. Ghosh, J. Kulshrestha, M. Mondal, M. B. Zafar, N. Ganguly and K. P. Gummadi
CSCW 2014, Baltimore, MD, February 2014.
[PDF]

On Sampling the Wisdom of Crowds: Random vs. Expert Sampling of the Twitter Stream
S. Ghosh, M. B. Zafar, P. Bhattacharya, N. Sharma, N. Ganguly and K. P. Gummadi
CIKM 2013, Burlingame, CA, October 2013.
[PDF]


SplitBuff: Improving the Interaction of Heterogeneous RTT Flows on the Internet
S. Jabeen, M. B. Zafar, I. A. Qazi and Z. A. Uzmi
ICC 2013, Budapest, Hungary, June 2013.
[PDF]

---
Teaching
---