Rupak Majumdar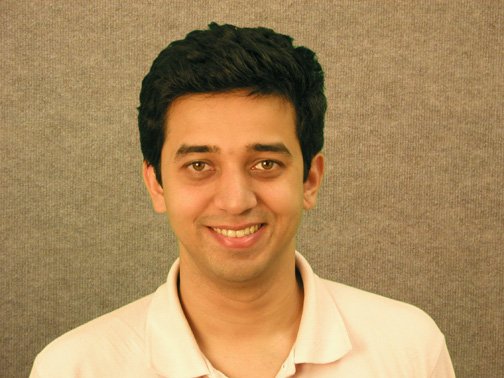 Ph.D., University of California at Berkeley, 2003.
Scientific Director, Max Planck Institute for Software Systems
Computer Science Research at the Max Planck Society
Biographical Sketch Curriculum Vitae (pdf)
I am currently visiting the Automated Reasoning Group in AWS.
Office:
Max Planck Institute for Software Systems
Room 414
Paul Ehrlich Str. 26
67663 Kaiserslautern, Germany
Phone + 49 (631) 9303-8500
Email: rupak at m p i - s w s. org
Academics
My research interests are computer-aided verification and control of reactive, real-time, hybrid, and probabilistic systems, software verification and programming languages, logic, and automata theory.
Publications (by category) DBLP
I am teaching Automata Theory in Summer 2017.
Previous Courses:
Current Post-Docs Jie An Jaroslav Bendik Jiarui Gan Ramanathan Thinniyam
Current Students Ivan Gavran Kaushik Mallik Mahmoud Salamati Aman Shankar Mathur Ashwani Anand Felix Stutz Julian Haas
Research Tools
Organization
Selected Graduated Students and Postdocs
Personal
---
Imprint / Data Protection

Rupak Majumdar,