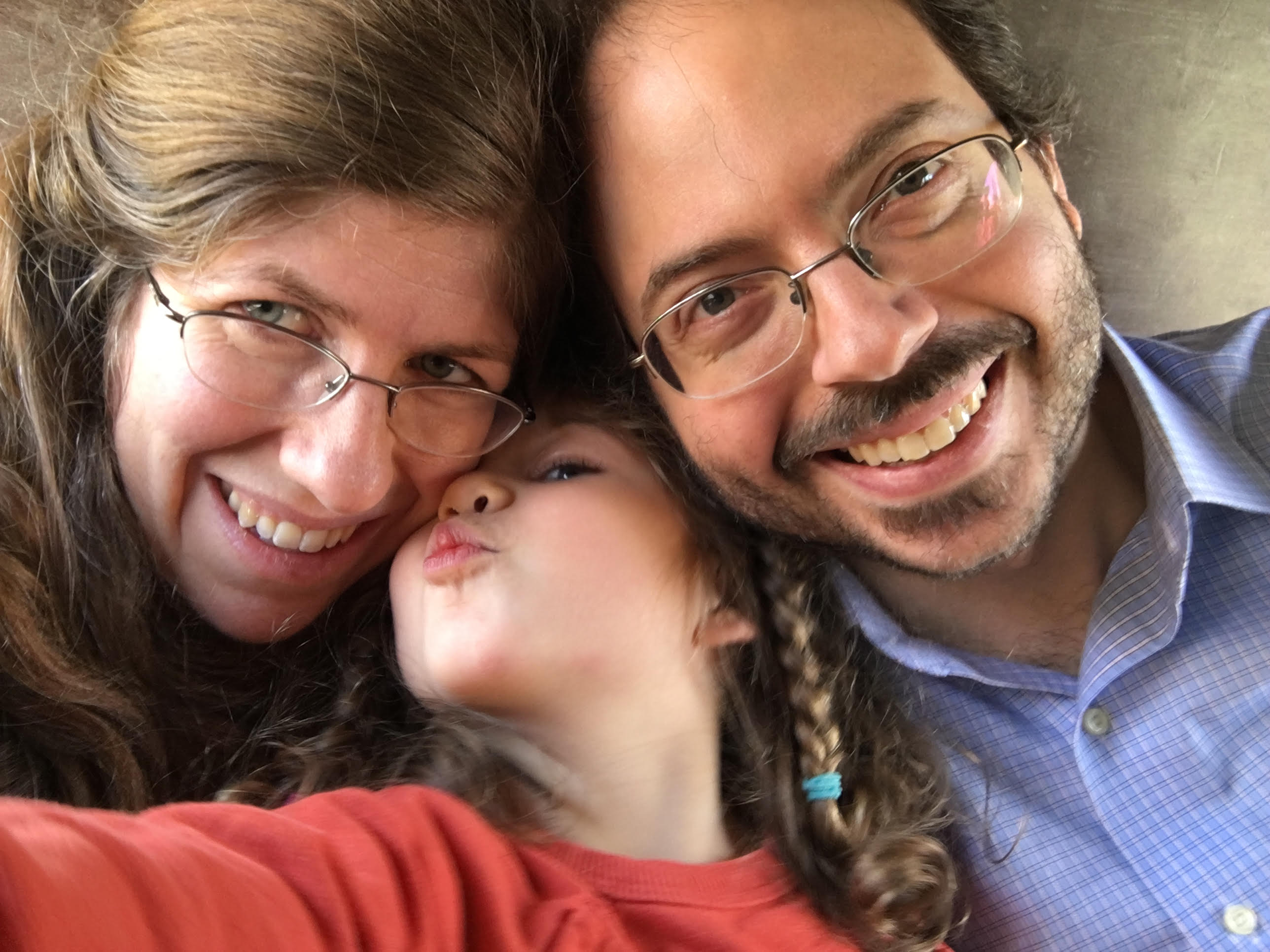 My friends call me Herr Dreyer (or El Dreyerino, if you're not into the whole brevity thing).
Actually, they don't, but in any case I have a blog, Herr Dreyer, wherein I pontificate, mostly about academic life.
I am married to the amazing Rose Hoberman, who runs the communication and soft skills support program at MPI-SWS. Check out her blog, The Captious Vegetarian, which contains (critiques of) many delicious, and some not so delicious, vegetarian recipes.
We have a wonderful daughter named Alma, who loves to climb her monkey bars, play games, and read Curious George and Richard Scarry stories.
I am very enthusiastic about classical music, 1970s movies, and Scotch whisky. My favorite composers include Bach, Shostakovich, Britten, Prokofiev, Ravel, and Stravinsky, although my single favorite piece of music is probably Frank Bridge's Sonata for Cello and Piano. My favorite movies include 8 1/2, Barton Fink, Little Murders, Scenes from a Marriage, and McCabe & Mrs. Miller. My favorite whiskies include Springbank, Clynelish, Ben Nevis, Ledaig, Laphroaig, Bowmore, and Glen Scotia.
And now, some quotes from the masters:
"When I was a child, I was told that Santa Claus came in through the chimney, and that computers were programmed in binary code. Since then, I have learned that programming is better done in higher-level languages, more abstract and more expressive."

-- Xavier Leroy, from the introduction to his Ph.D. thesis

"Classical watches display time, but can hardly do anything else. This limitation is artificial: for instance several people confessed to be often in want of mustard...and what is the point of knowing time if you cannot get mustard?"

-- Jean-Yves Girard (alias Yann-Joachim Ringard),
from "Mustard Watches: An Integrated Approach to Time and Food"